BLUFFTON, S.C. (WCSC) - For many Southerners, boiled peanuts are as much a tradition as sweet tea or grits. If you fall into that category, you'll want to plan to travel to Bluffton on the last Saturday of September.
The 12th Annual Boiled Peanut Festival is set for Sept. 24 on the Common Ground at Heyward House.
The event runs from 12 p.m. to 6 p.m. with judging for a peanut cookoff at 3 p.m.
The festival features all-you-can eat boiled peanuts all day long. The cookoff will include traditional, spicy and creative entries.
There will even be a boiled peanut-eating contest.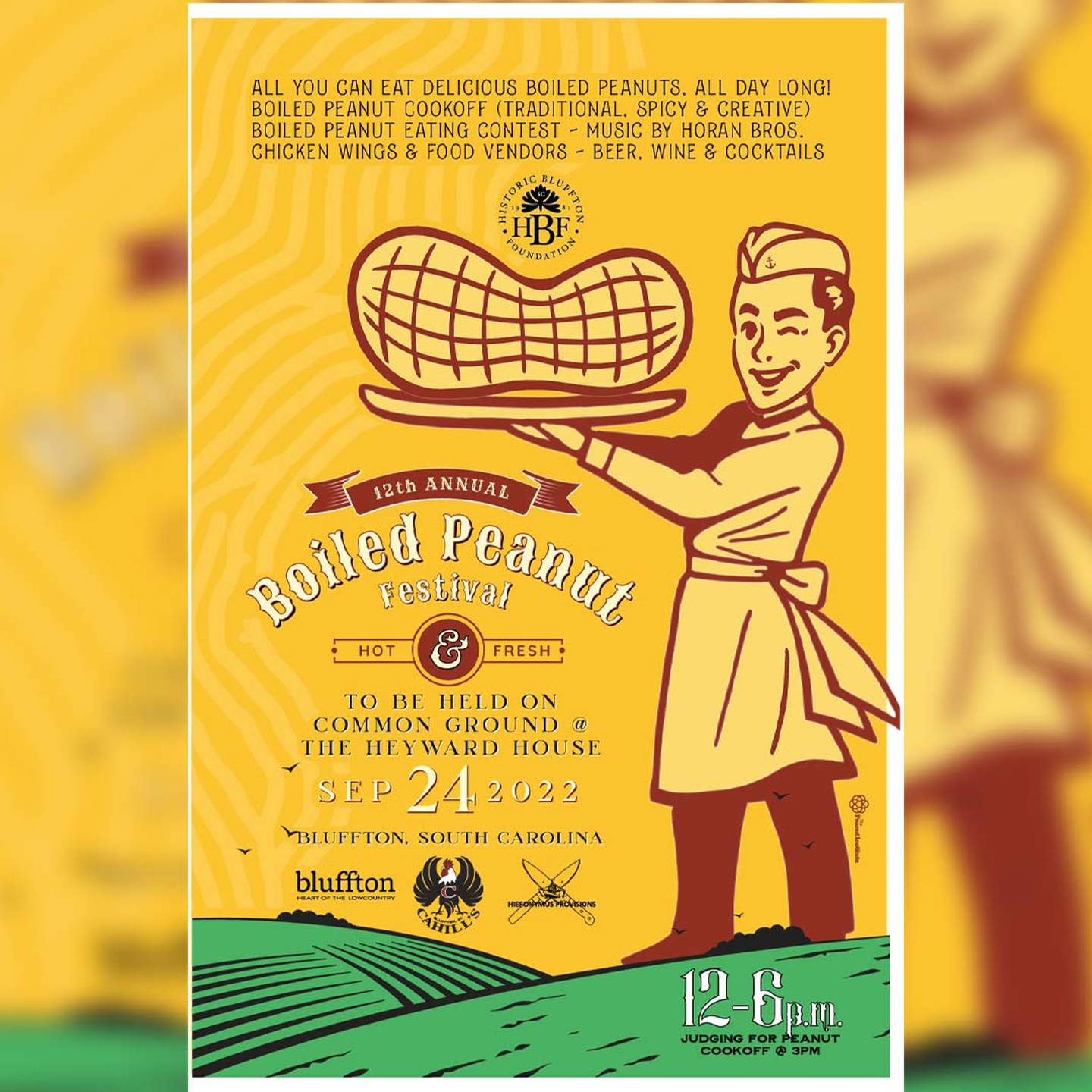 If you're still on the fence about that particular treat, and the fact that boiled peanuts are the official snack of South Carolina isn't enough to change your mind, you can also enjoy chicken wings and fare from other food vendors, plus beer, wine and cocktails.
The Horan Brothers will provide music for the event, which is sponsored by the Historic Bluffton Foundation.
Admission is $20 adults with 100% of the proceeds going to the Historic Bluffton Foundation. Children 10 and younger enter for free.
Entry will grant you all-you-can-eat peanuts and live entertainment from the Horan Brothers as well as free entry (if you choose) in the Boiled Peanut Eating Contest.
Everyone who attends will have the chance to sample all of the peanuts entered into the contests once the winner(s) have been chosen.
For more information, visit the event's official website.
Copyright 2022 WCSC. All rights reserved.