NORTH CHARLESTON, S.C. (WCSC) - A restaurant that bills itself as the "filet mignon of chicken" has opened the first of eight locations across the Charleston and Columbia areas.
Huey Magoo's Chicken Tenders is now open at 4954 Centre Point Dr. in North Charleston.
The restaurant serves signature grilled, hand-breaded or "sauced" premium chicken tenders, farm-fresh salads, sandwiches and wraps. Sauce options include Buffalo, Lemon Pepper, Garlic Parmesan and Sweet Heat. Chicken tender dip options include Magoo's, Spicy Magoo's, Ranch, Buffalo, Honey Mustard, Barbecue, Bleu Cheese, Sweet Heat and Garlic Parmesan.
Franchisees Philip Horn, Don Bauer and Eddie Ward say they're excited to introduce the brand to their hometown of Charleston.
"We are thrilled for this excellent franchise group to open their very first Huey Magoo's in the superb city of Charleston and expand our footprint in South Carolina," Howard said. "North Charleston kicks off what will undoubtedly be another phenomenal year of growth for Huey Magoo's. Here we go 2023!"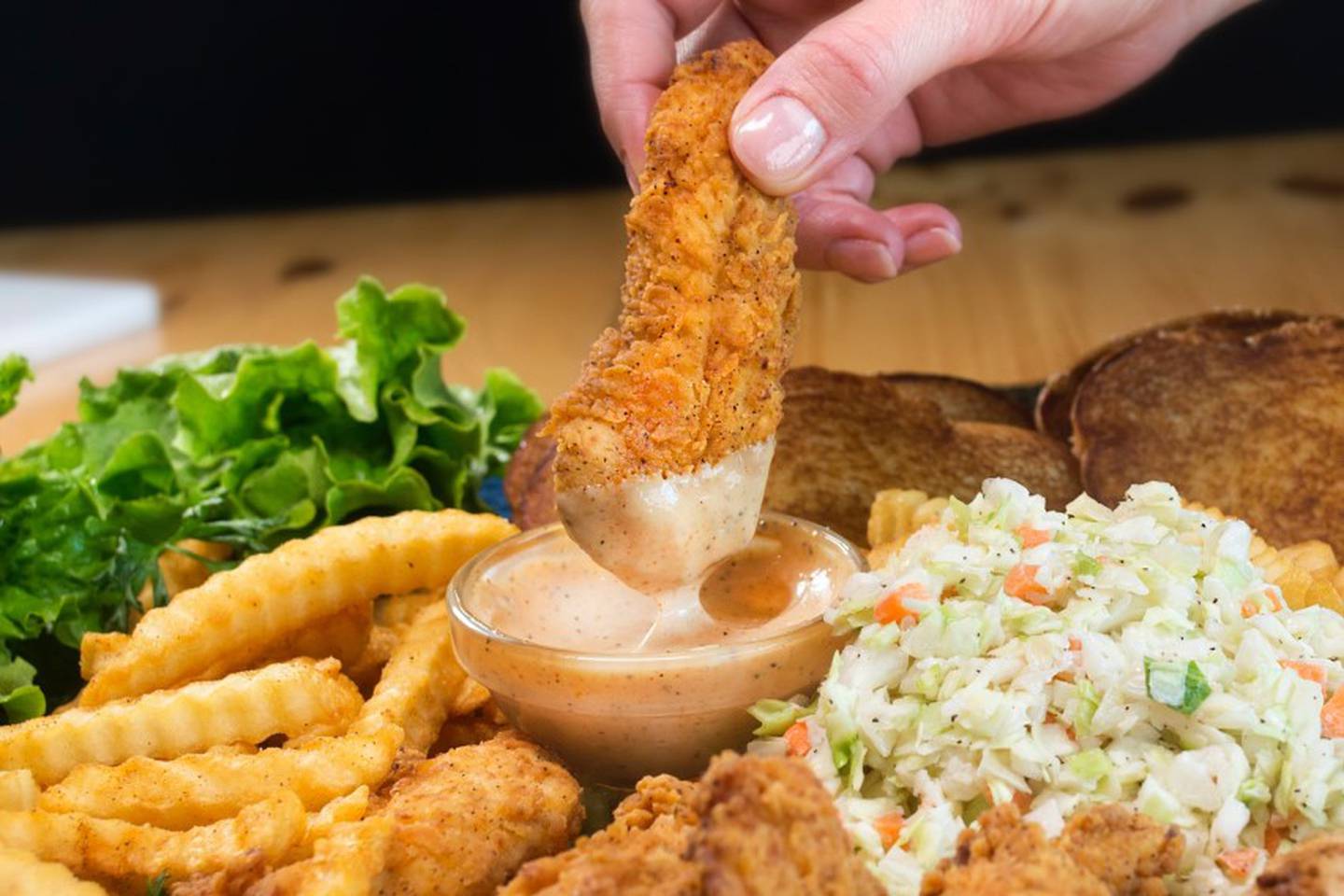 Huey Magoo's restaurants offer dine-in/out, take-out, delivery through third-party delivery services, drive-thru and curbside pickup at participating restaurants.
Each Huey Magoo's tender is always made all-natural, with no antibiotics ever, no hormones, no steroids and no preservatives, according to a release.
It is the 41st location nationally and seven more locations are planned in the Lowcountry and Midlands. The first location to open in South Carolina is in Greenville.
The restaurant is open from 11 a.m. to 9 p.m. Sunday through Thursday and 11 a.m. to 10 p.m. on Friday and Saturday.
Copyright 2023 WCSC. All rights reserved.